This June we had the great opportunity to go and discover Graubünden! Graubünden is the biggest province in Switzerland and is all about raw natural beauty! We spent 2 weeks traveling around Graubünden during which we visited 4 different areas. This post is about the last stop of our Graubünden road trip: Chur, the oldest city in Switzerland. Get ready for narrow streets, colorful houses, blue lakes and Röteli!
Read more about our Graubünden Roadtrip: Davos Klosters | Engadin St. Moritz | Bergün

Chur
Chur is a historical Alpine city surrounded by the Swiss Alps. It's the capital of Graubünden and the oldest town in Switzerland! When strolling around the city you'll pass lots of narrow streets and colorful old houses. If you're there on a Saturday you might just encounter a group of local musicians playing the Alphorns in the city center!  Chur is a perfect central place from where you can combine mountain hikes with city vibes. We had a great time strolling around the streets and drinking Röteli! Röteli is typical Graubünden cherry and cinnamon liquor. You should definitely try it; we loved it! During our trip we stayed at the Romantik Hotel Stern. The owner of the Hotel drove us around Chur in his oldtimer. This is an old BUICK from 1933. If you sleep in this Hotel as well and arrive by train you can ask to be picked up in this great ride too!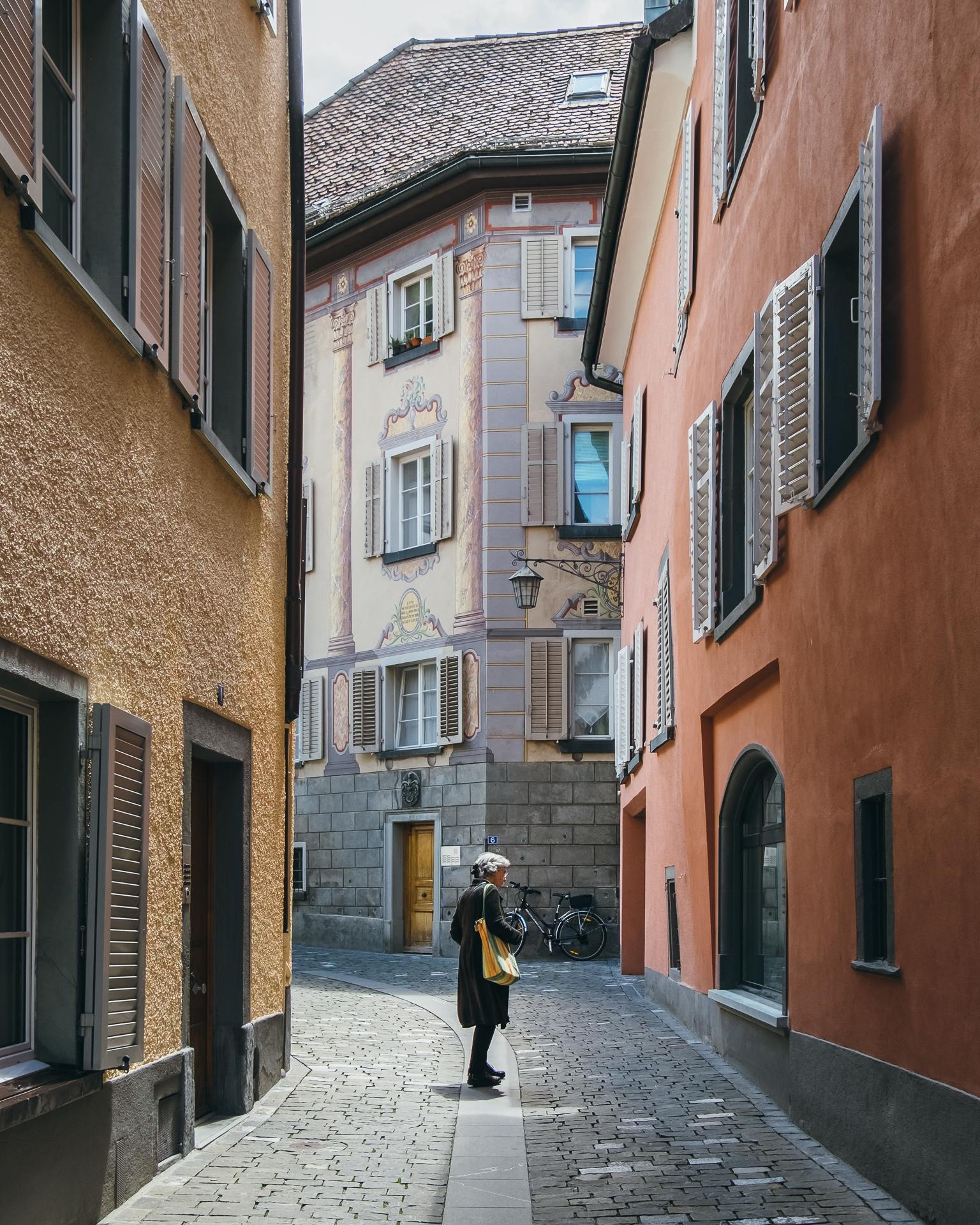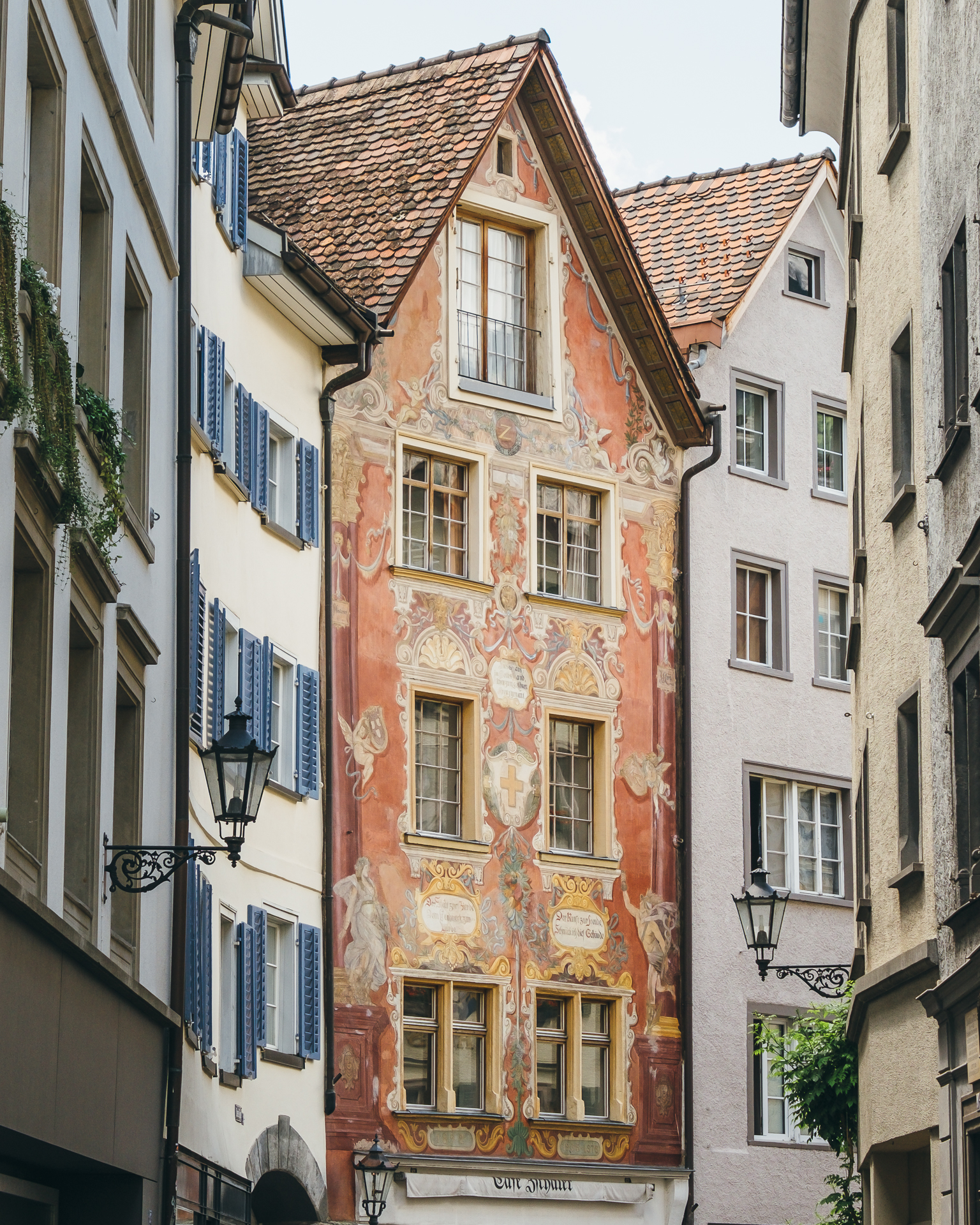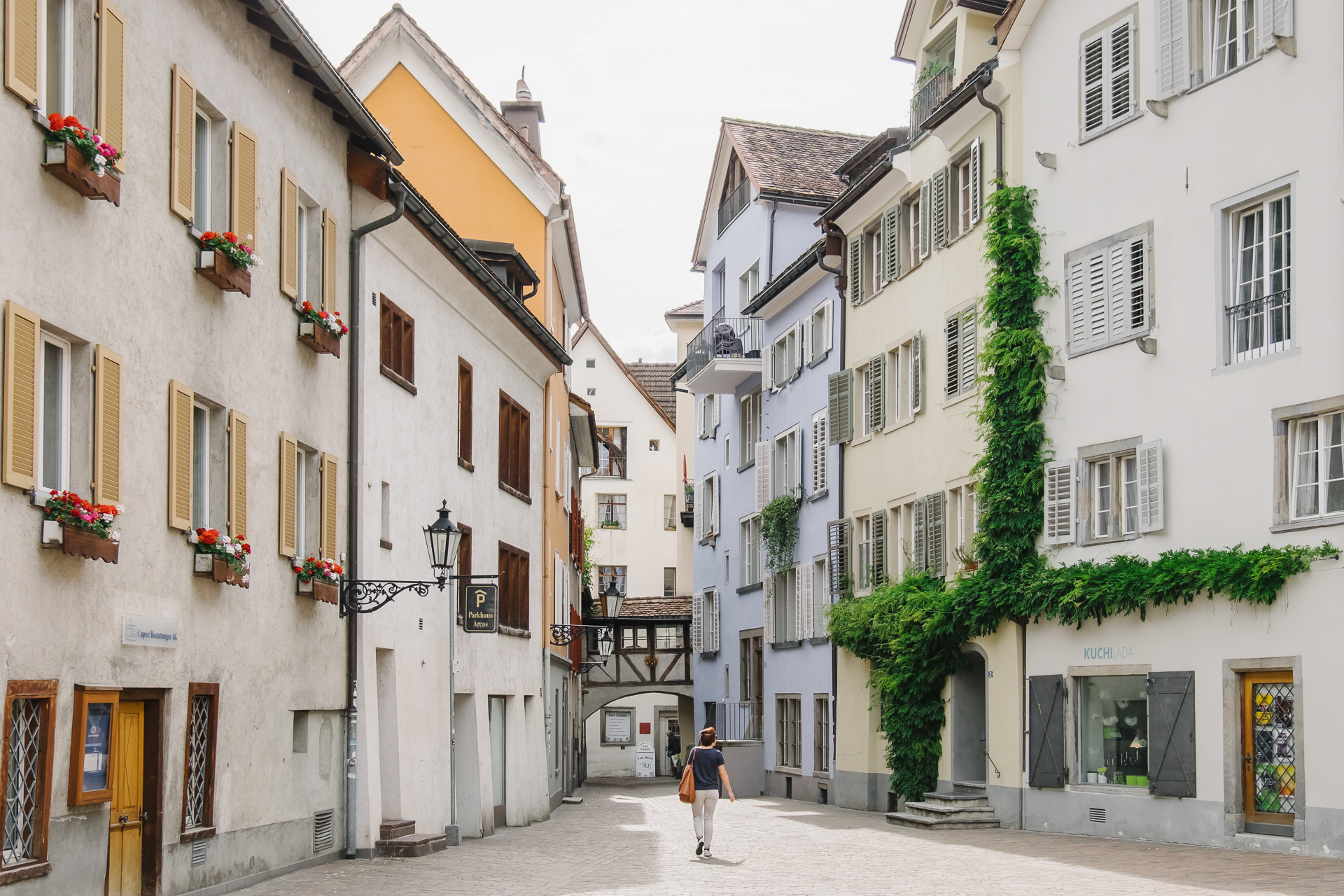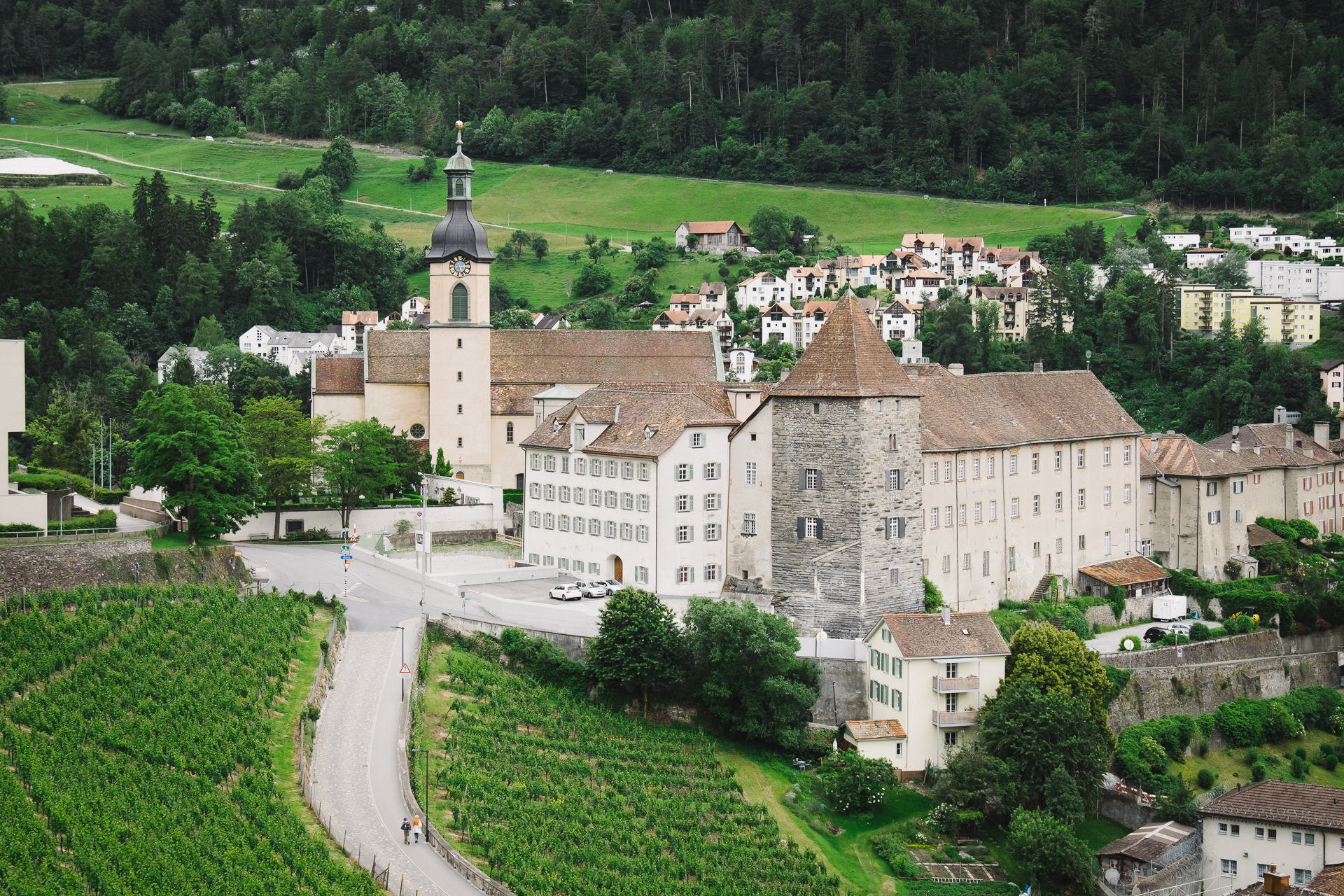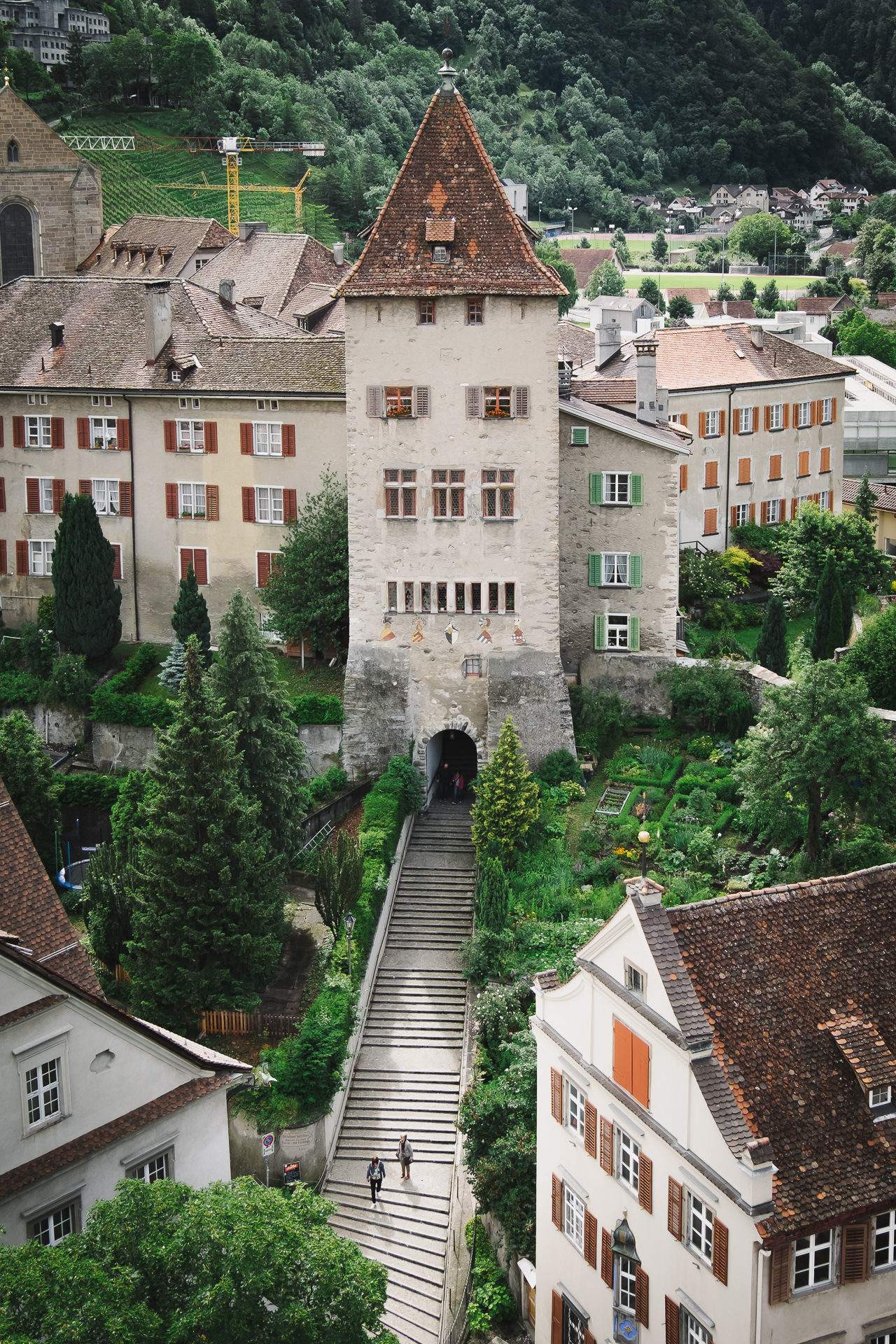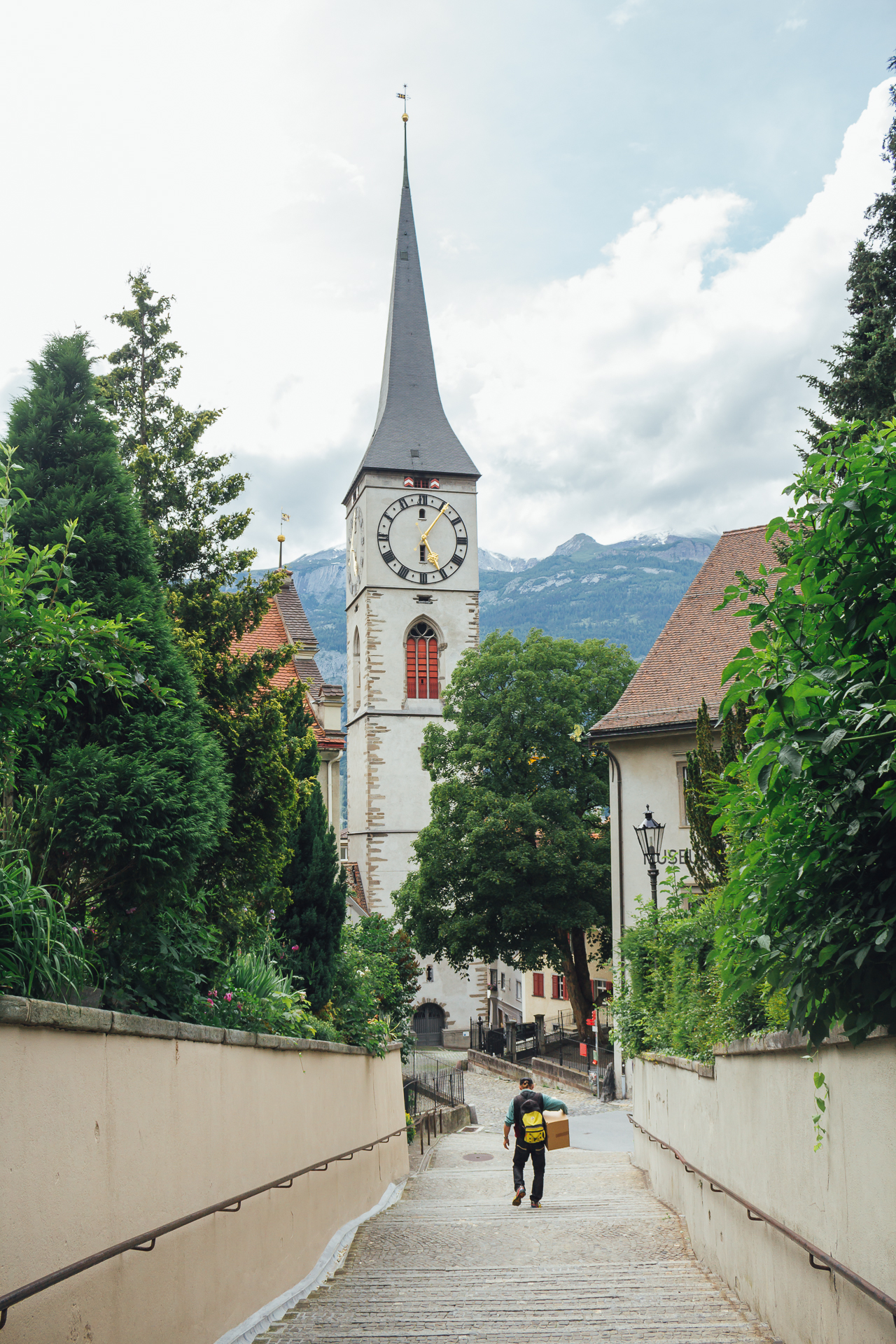 Brambrüesch
From Chur you'll easily find your way into the mountains. A cable car brings you from the centre to Brambrüesch. First you'll go up in a big modern cable car followed by a smaller cool vintage cable car that we loved! From the top you can enjoy wonderful hikes and panoramic views. When you look at Chur from up here you can see that the old city center is heart shaped! We walked a steep hike through the forest towards Spundisköpfe and met some local cows on our way back.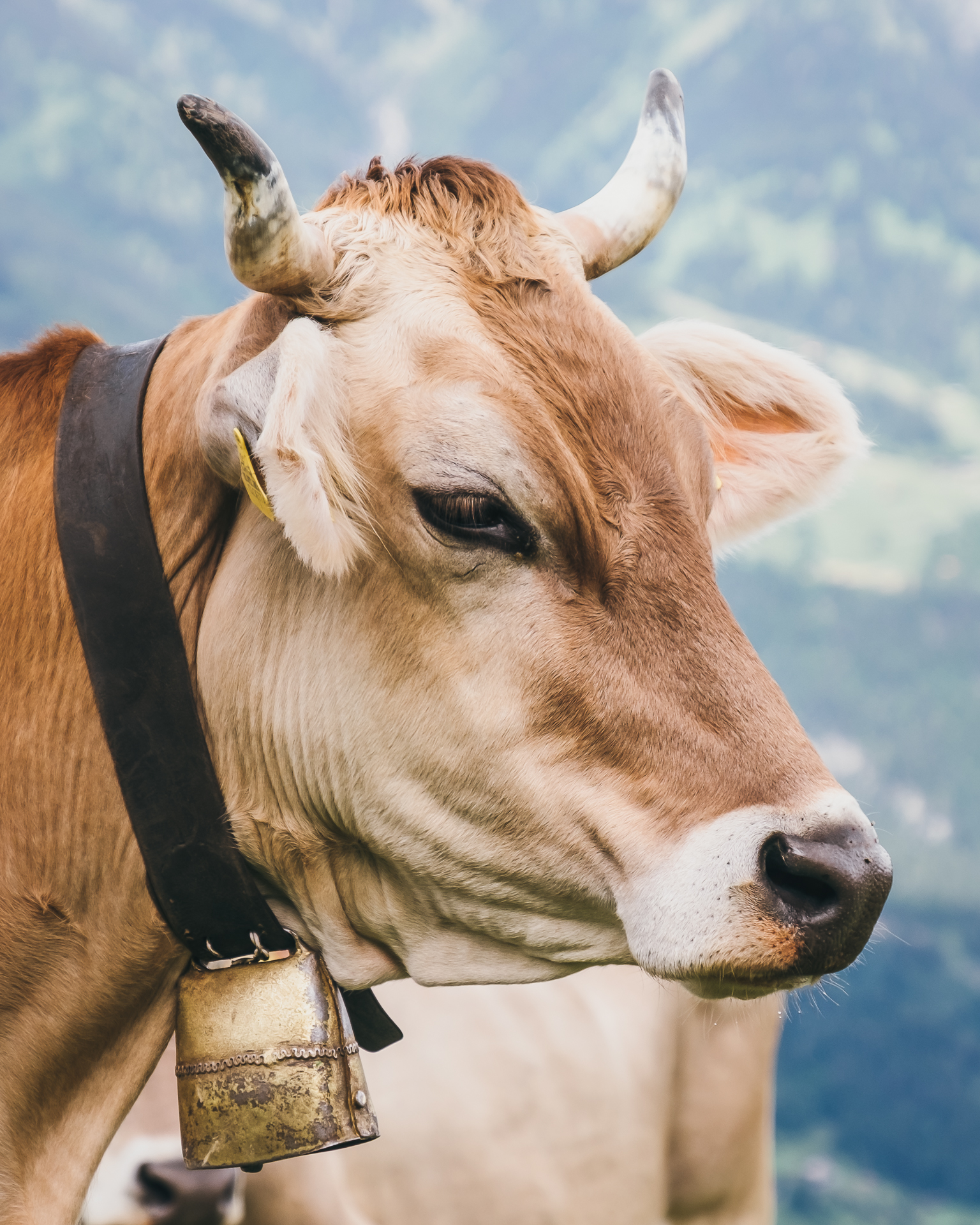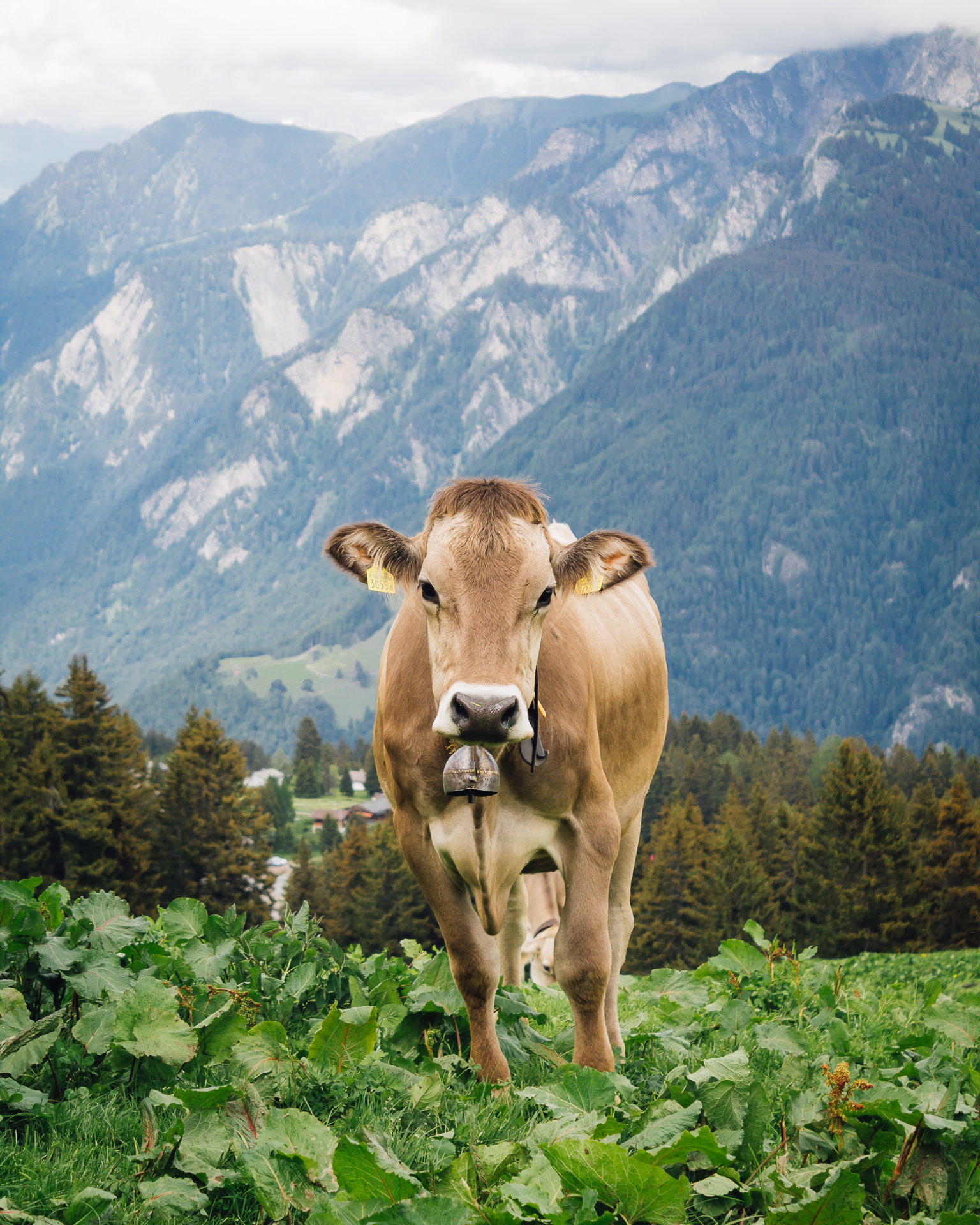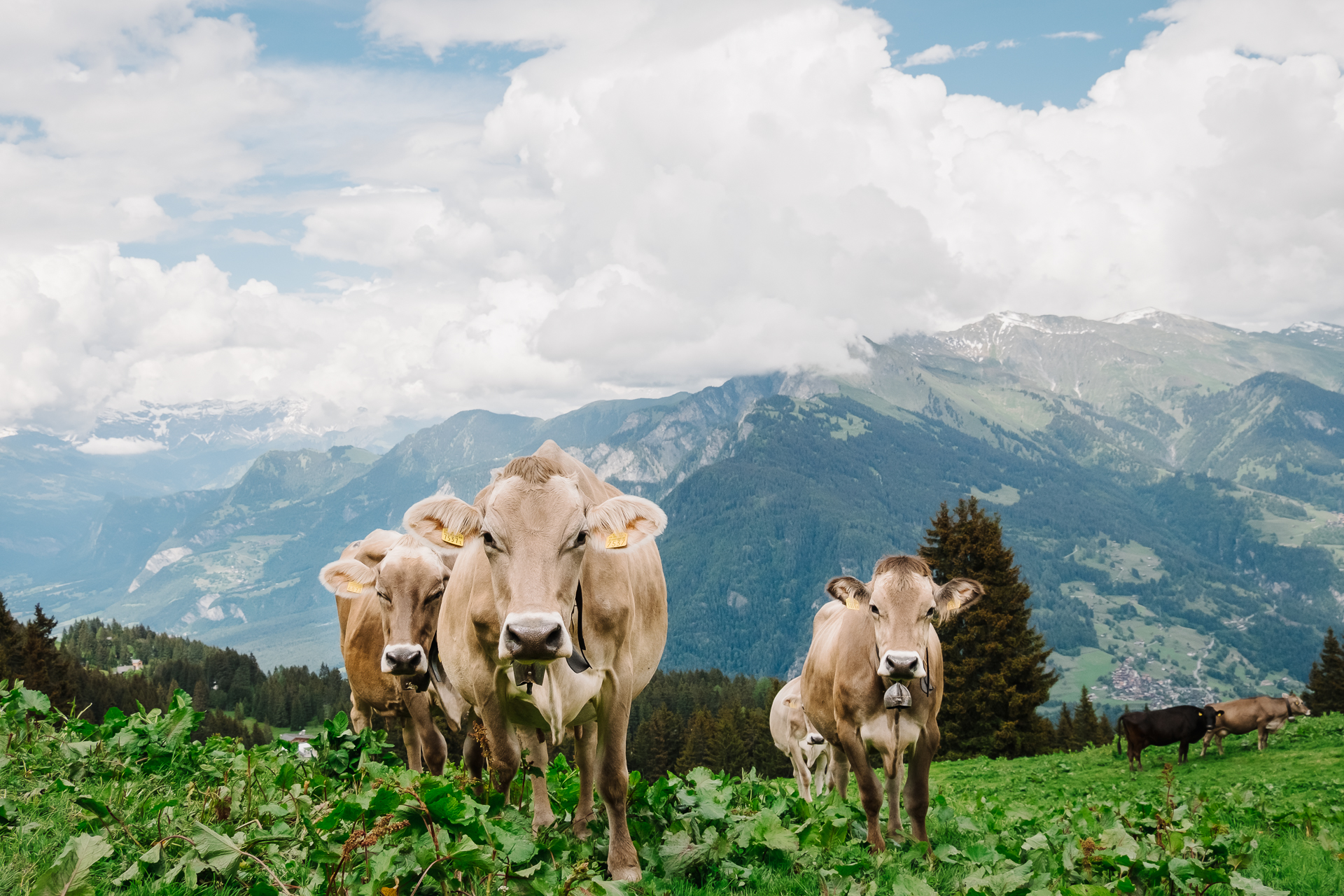 Crestasee
One beautiful lake you can visit when staying in Chur is the beautiful Crestasee! You'll find this lake near Flims, which is about a 30 minute drive from Chur. The color of this lake is amazing! You'll find beautiful reflections when it's windless. This is a great place to enjoy nature, relax, picknick or read a book!
Caumasee
Not far from the Crestasee you can find the Caumasee. The deep blue color of the Caumasee is quite spectacular.  In the summer this lake is an attraction for sunbathing and swimming.
The Caumasee is even more beautiful in winter! Check these winter photos in our previous blogpost: Winter in the Alps – Laax
Arosa
More than 1000m. above Chur is the famous ski resort of Arosa. From Chur you can easily reach Arosa with the Rhätische bahn. The train starts in Chur with a route that first takes you through the city streets (like a tram) and then leads you onto a regular train track into the Arosa valley. This one-hour ride is everything but boring because of some spectacular views! Unfortunately, when we arrived in Arosa it was raining the whole day and all of the mountain peaks were covered in the clouds. Here's a moody impression of our trip to Arosa.
Chur was our final stop on our Graubünden road trip. Check the website of the oldest city in Switzerland for more information on sights and activities. Don't miss Chur in your trip to Graubünden!
---